結婚式
"おもてなし"の和。
従兄弟の結婚式の手伝いをさせてもらっている。
和装の式と言うことで、父の書を生かし、
ウェルカムボードや引出物、のしなどを作成している。
中央の書と和紙の潔白さで、凛としたものに仕上げたい。
その中でも、二人のやんわりした雰囲気が伝わって欲しい。
これからも幸せが続いていくように。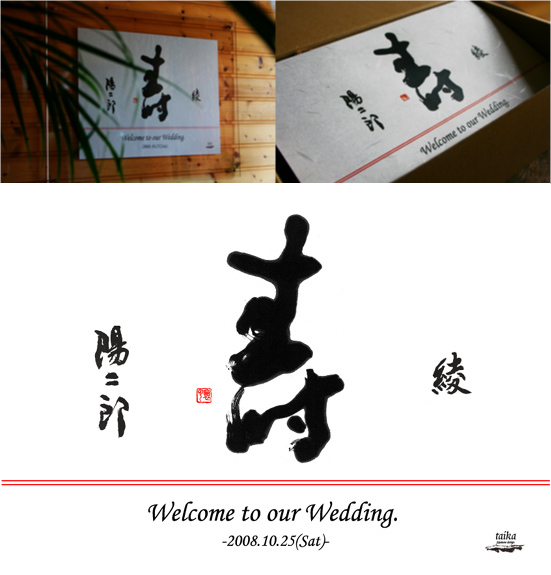 Wedding
Japanese entertainment
I am helping cousin's wedding now.
Father's calligraphy is made the best use of by the Japanese style.
We are making Welcomeboard, Hikidemono, and the Noshi, etc. are made.
I want to express beauty in Japan according to calligraphy at the center and the feeling of quality of Japanese paper.
I want you to transmit the atmosphere that they are especially gentle.
Hereafter, their happiness must continue. ARIGATO.